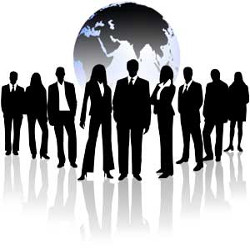 About Us
Esennia is an online perfumery that offers its customers original products of high Perfumery and Cosmetics. In our virtual store you will find the best brands of perfumery and cosmetics with great discounts where you can also find the latest novelties of each season and the product that best suits your needs, maintaining an excellent quality and price ratio.
Esennia is a brand belonging to the KHATNANI GROUP made up of several companies that make up one of the main store networks in the Canary Islands dedicated to the high-end Perfumery and Cosmetics sector, under the ESENNIA brand, and fashion establishments under the MANGO and ESPRIT franchise.
The Khatnani Group has a long history with more than 50 years dedicated to the trade of Perfumery, Cosmetics, Aloe Vera, Fashion, watches, sunglasses, bags, jewelry, tobacco, accessories and gift items.
The chain currently has 8 perfume stores, 5 MANGO stores and 8 ESPRIT stores in the main tourist areas of the Canary Islands; Gran Canaria, Fuerteventura, Tenerife, Lanzarote and La Palma.
In our virtual showcase we offer very attractive and competitive discounts on all our items that can range between 20% and 70%. In addition, we carry out special campaigns and promotions with unbeatable prices where you can acquire exclusive opportunities for the most demanding tastes, always maintaining the quality and originality of all our products.
Our history supports us since we have our own network of selective distribution Perfumery stores. Our human capital is the main asset that our company has. For this reason, we allocate part of our resources to training our young and dynamic staff in order to provide specialized treatment and advice on our wide range of products from our international firms.
The business culture that identifies us is manifested in our way of acting in the face of opportunities and adapting to changes in a market as demanding and constantly evolving as the image. This culture is transmitted and taught to the new members of our organization as a way of thinking, living and acting before our clients.
We have a Customer Service Department (S.A.C. +34 902 090 619 extension 31 from 8:30 a.m. to 4:30 p.m. island time) where you can check and track all your purchases. You will also have a "personal shopper" who will advise you on the products that best suit your needs and preferences (Extensions 22 and 29)
Among the values ​​that our organization gives off, security and trust are an added motivation for those of us who are part of it and for those who visit us, since we have a policy and protocols for the confidentiality of the data received and we provide a secure website,
in order to exclude any interference and/or misappropriation of data or fraudulent operation.
Our means of payment comply with all security protocols both in the credit card modality and by bank transfer.
Depending on the place of delivery of the orders, the delivery time can range between 2 and 4 working days and at any time you can check the status of your order.
We can define the Mission that concerns us as the adaptation to constant change. The constant desire that those who visit us see their wishes fulfilled in our establishments, not only with the mere act of consuming external signs with clothes and fragrances, but also to make them feel good inside and out. True to this commitment, if you are not satisfied with the product received, we will facilitate the return and promise to change the purchased item or refund its amount, if you so wish.
Esennia is a website that allows the registered consumer-client to access their data and modify and/or delete their personal data either by post or email; e-mail. We comply with the provisions of Law 15/1999, Organic Law on Data Protection (LOPD), being accredited by an external agency, which verifies our "code of good practices" in all services and products that are marketed through the Internet.
At Esennia we dedicate special attention to taking care of the quality and image of our selective brands, since we are part of the official selective distribution network and we are also considered one of the main store networks in the Canary Islands in PERFUMERY and FASHION. That is why we do not sell testers or products without their original packaging or in poor condition, as we consider it to be a practice that damages the image of our network of stores and the perfumery and cosmetics sector and is persecuted by our suppliers.
Our lines and ranges of products are continually updated in our virtual showcase so that the latest news of each season are available in the content, in a rigorous preview. To facilitate access to the information on all our products, there are several ways to access it and you can filter the brands by categories and alphabetical order. We take great care to ensure that the images in the virtual showcase are a faithful image of the product as you would find it in a store display.
If you are already a regular and experienced consumer, visit our WEB Site Esennia.com and try our products and the quality of our service, or if, on the contrary, it is the first time and no purchase has been made yet, try us and We guarantee the originality of the product, the security of the payment and the speed of delivery.